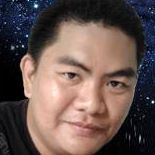 My Name is Vincent Abrugar from the Philippines, I'd like to welcome and thank you for visiting my website.
I created this website to offer my webmaster services and share information about webmaster & internet marketing.
I'm an expert in removing malware from websites. I've been doing website malware removal for 5 years now and I've already cleaned thousands of hacked and infected websites. If you need website malware removal service, I can definitely help you.
I can also help you fix and maintain  your WordPress websites. If you're looking for a high quality WordPress Support Service without costing you a fortune, you definitely came to the right place.